We're Crazy About Cookies!
---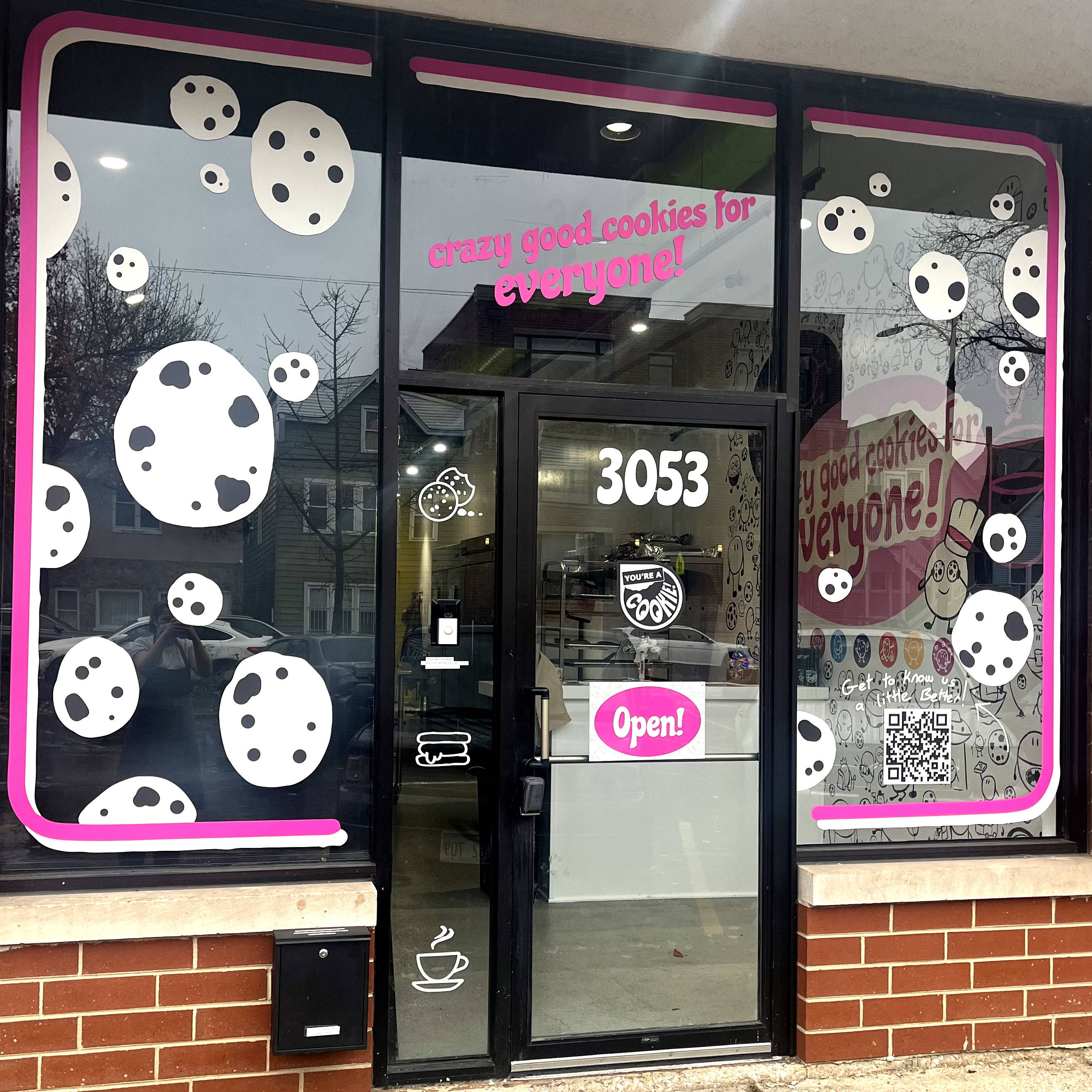 Come on in, the milk is fine!
Welcome to You're A Cookie! We make crazy good cookies for every body.
Led by our fearless cookie chica Angela Diaz, we're out to create that lasting memory of joy when you bite into a warm cookie.
We dream irresistibly delicious first and bake inclusivity into every bite, because dessert shouldn't have restrictions, just happiness. We make cookies full of nostalgia for kids and adult kids alike.
The kicker? All of our cookies are 100% gluten free, nut free or vegan. You can't taste the difference, all you taste is a gooey center and crispy edges [boom].

Our cookies are made with fun, simple honest ingredients and flavors that reflect Angela's American + Mexican heritage. When a cookie craving strikes, you can treat yourself to our ready-to-eat cookie stacks and bake-at-home cookie dough. No matter how you choose to enjoy, our cookies are baked to perfection, and for milk dunking.

We're not your healthy go-to cookie, we're just your go-to cookie. Don't let the GF word steer you away, let it welcome you in.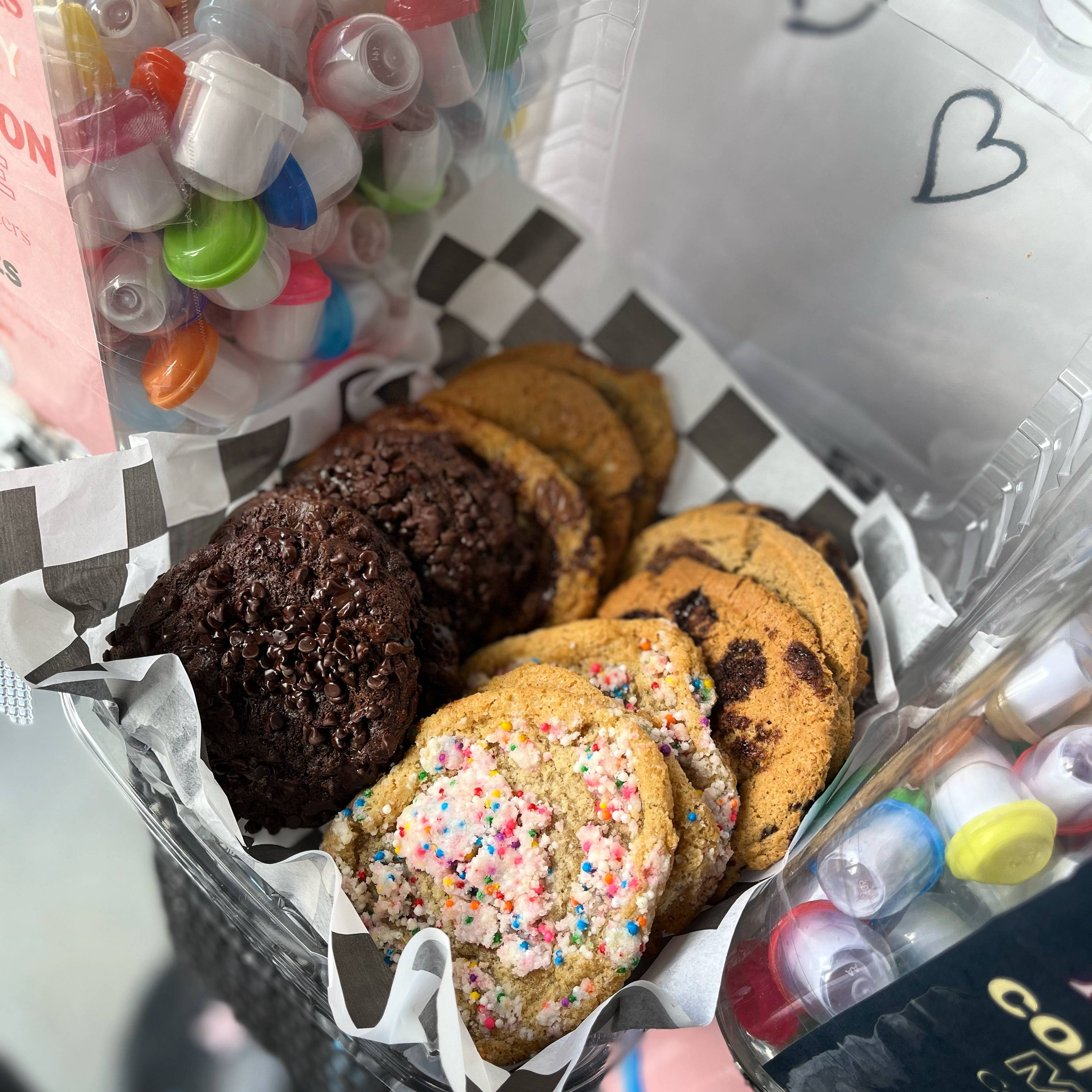 Where Cookie Eaters Unite!
"You're A Cookie!" is a greeting, a goodbye, a nod and a smile. Angela found her favorite phrase as she perfected her favorite dessert throughout her years baking for so many people. It's a mantra that says no matter who you are, where you are from, our differences can be embraced over something delicious. And she encourages people to use it often.
You're A Cookie! is more than a cookie company, we make really good cookies and treat people really good too. Angela's cookies open up a door to being a part of a world where everyone deserves to indulge in dessert all the same.
We're proud to be a women-owned, sustainable company that sources ingredients locally with care.
Keep on being on a cookie!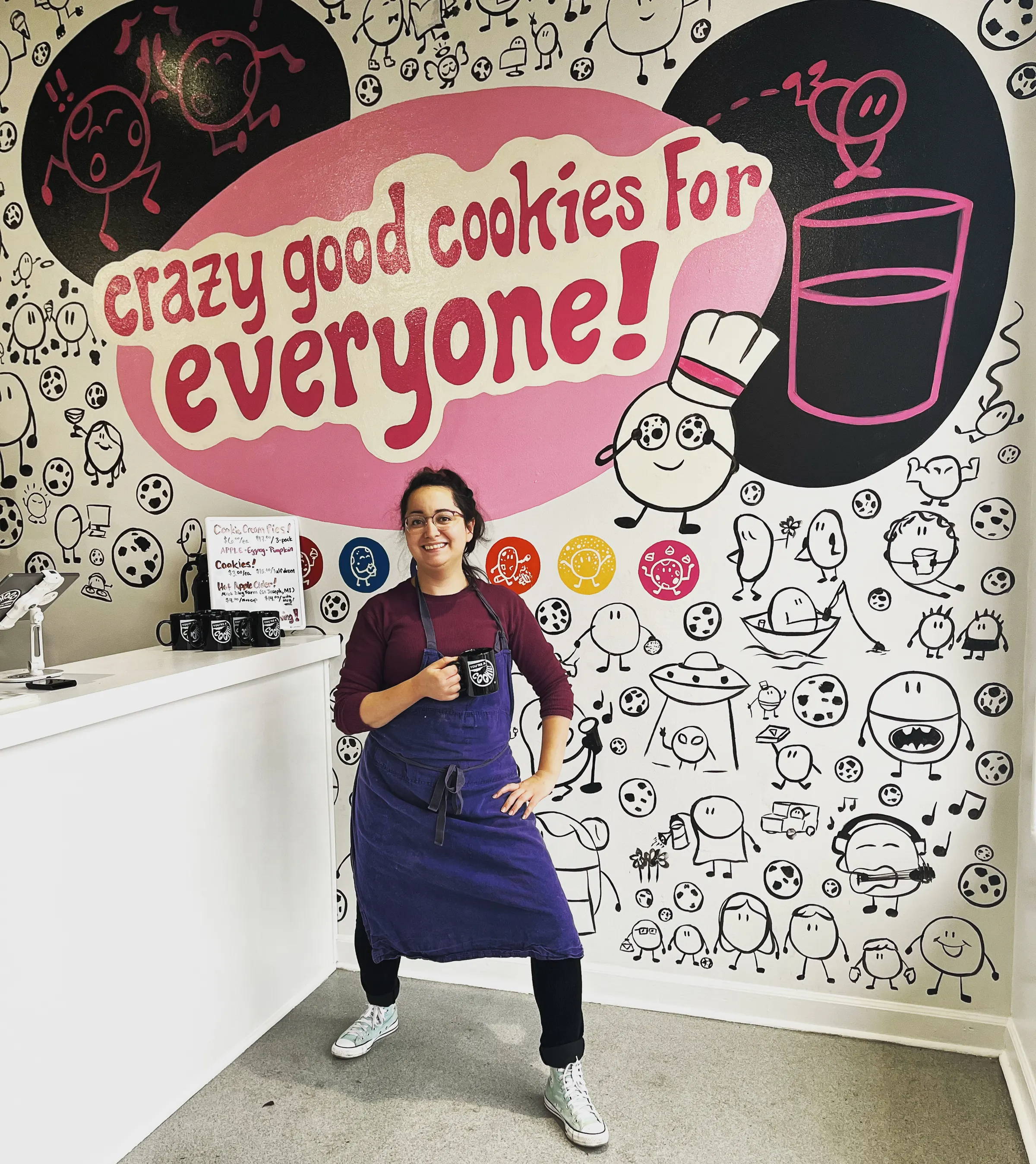 Our Fearless Cookie Chica!
Pastry Chef / Founder:   Angela Diaz
Pastry Chef Angela Diaz wants everyone to enjoy a really good cookie, not just dream about one. During her time training at the Culinary Institute of America in New York she fell into her love for baking with playful flavors and ingredients. After years creating menus and desserts in restaurants and hotels, she's on a mission to prove that allergy free does not mean taste free. Angela's baking starts with inclusivity, and a big pinch of fun. As a chef, she intentionally bakes for those with or without diet sensitivities to experience the joy of dessert all the same.
Angela started You're A Cookie! to kick exclusivity out the door and create delicious, indulgent cookies that anyone can eat, wherever they are. She bakes from the heart to treat anyone to her imaginative cookies (which just happen to be gluten-free, nut free or plant-based). Each time Angela serves up a cookie, she's serving up a new memory, a new experience, that's just purely good.